Insect larva that looks like a scorpion?
texaspuddyprint
August 16, 2006
Found this bugger eating the leaves of a Texas Sugarberry tree (anacua) which is in the hackberry family.
It's small - about 1/2" long and has feet with claws. The tail is usually curled upward and it seems to mimic a scorpion. It looks like it has hairs coming out of the sides but they are spiny branches.
Any ideas what this is?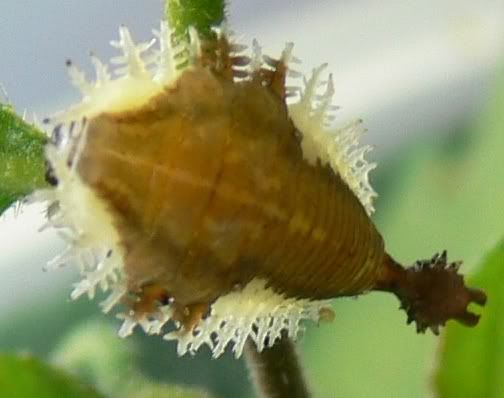 ~ Cat (tip of south Texas / zone 9)