What is this creature/animal?
Cerberus14321
January 16, 2014
me and a friend of mine went fishing at the sea.
We decided to go and fish on the 'Wave Breakers' (line of big stones that are supposed to break waves).
As we were fishing, i've noticed a Red 'Slime' like ball hanging between the rocks in the shadows inside the cracks between the rocks. When we have tried to get it off the rock, it was impossible to disconnect it with a rock.
Once he poked it with a stick, it started spraying water and releasing red-substance. We saw a lot of those creatures hanging between rock cracks (and a few of them had spikes)
Here are some pictures:
What is it? thank you.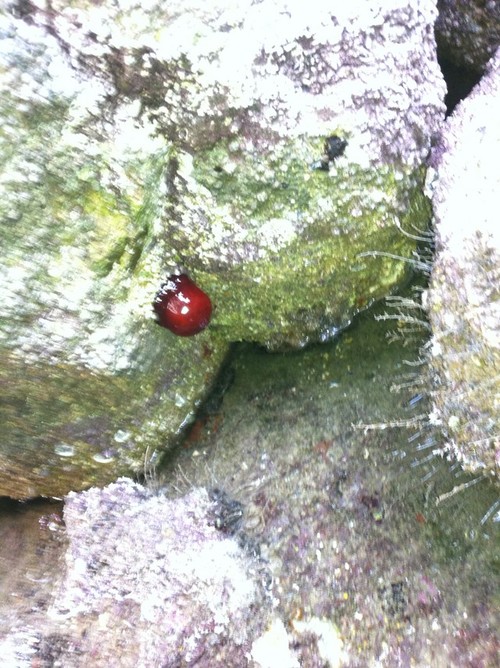 Here is a link that might be useful: